Cut your guest list
You guessed it…smaller is definitely better when it comes to wedding planning and being eco conscious. With less guests comes inherently less waste, but a more intimate wedding can also help you keep track of your environmental impact and ensure that you are making sustainable choices when sharing the celebrations with your friends and family…or you can always look to plan an Eco Elopement where it's then just the two of you on your own!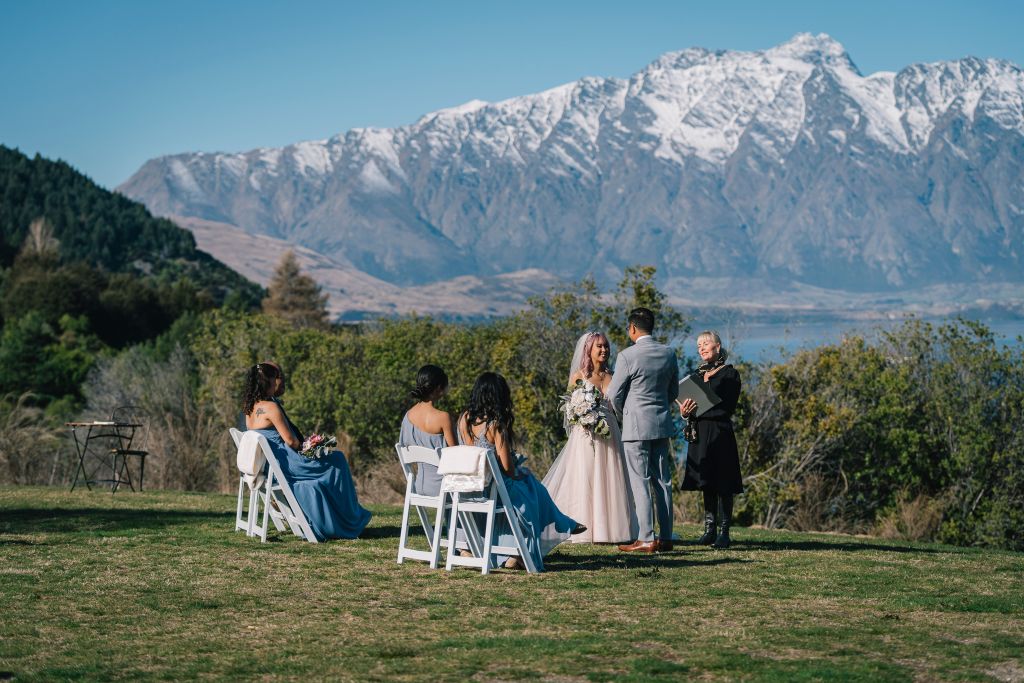 Support local businesses
Choosing local small businesses that align with your values can make all the difference in having a wedding that turns out to be exactly what you're dreaming of. Here in Queenstown we have a world class wedding industry that is made up of a network of incredible small businesses who are the 'mom and pop' shops of the new millennium. Your wedding dollars are an investment, so being mindful about the suppliers you incorporate into your wedding day can make a big difference for you and the local community.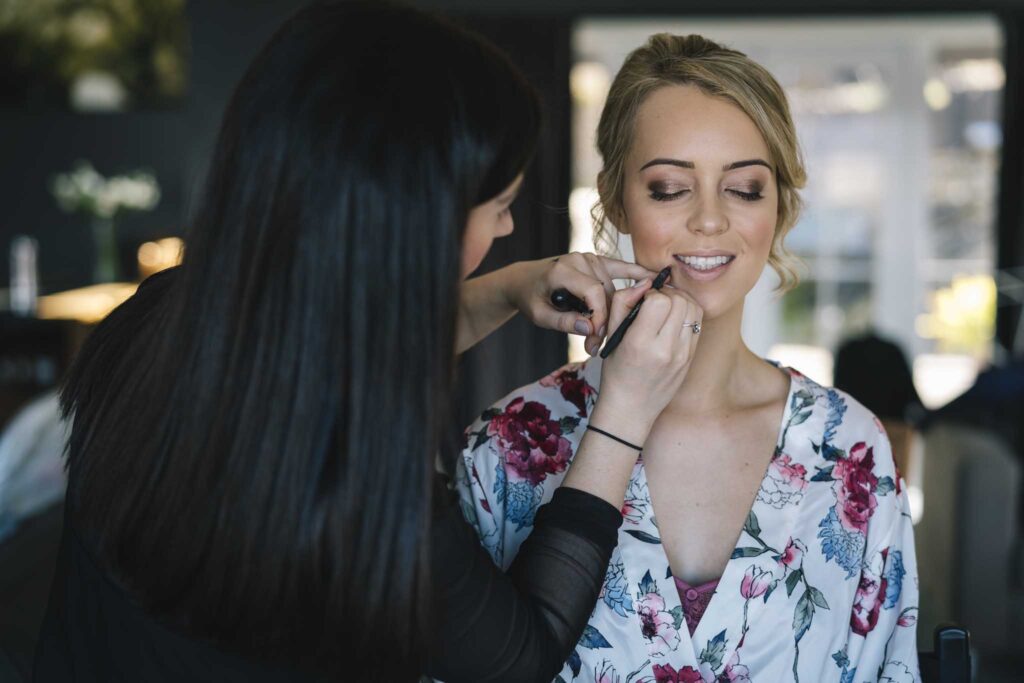 Source sustainable wedding décor
An eco friendly wedding doesn't have to be boring! It can be just as beautiful, even more, than those weddings you see scrolling through your Pinterest boards! It's all about being mindful and doesn't even have to be hard! Finding ways to hire items instead of buying them is a step in the right direction and will ensure that your wedding décor will be repurposed over and over again!
Look for locally foraged florals or think about incorporating dried floral arrangements
Dried florals are a new trend for a good reason – not only do they make great use of fresh wedding florals that have found a way to be repurposed, but they can also mean you have a keepsake that you can treasure for years to come! Think about how beautiful that bouquet will look on your mantlepiece! If dried florals aren't your thing…then talk to your florist about what seasonal florals might be able to be foraged locally to create some sustainable and eco friendly arrangements for your wedding day.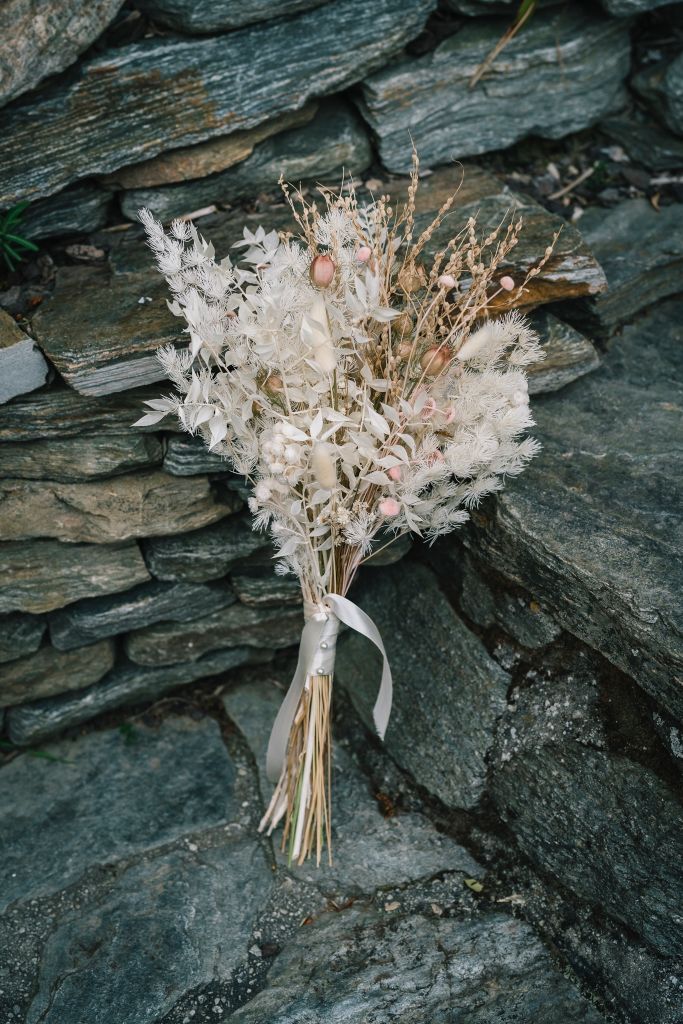 Be mindful about where you stay
Making conscious choices about where you spend your money has never been more important, and with an incredible array of accommodation options to suit a wide range of budgets – picking a place to stay that also has a focus on sustainability and mindfulness has never been easier! Feel free to chat to us if you want to hear about some of our favourite options here in Queenstown…and stay tuned for another Journal entry with more details on this subject soon!
Offset your carbon footprint
Travelling can sometimes be viewed as inherently bad for the environment, but thanks to some amazing company it's never been easier to offset your carbon footprint when you make a trip domestically or overseas! Air New Zealand has a great partnership with Fly Neutral which allows you to offset your carbon footprint at the point of purchase. We also work with CarbonClick to help you offset any additional carbon footprint your destination wedding may incur – so make sure you chat to us about all the options here!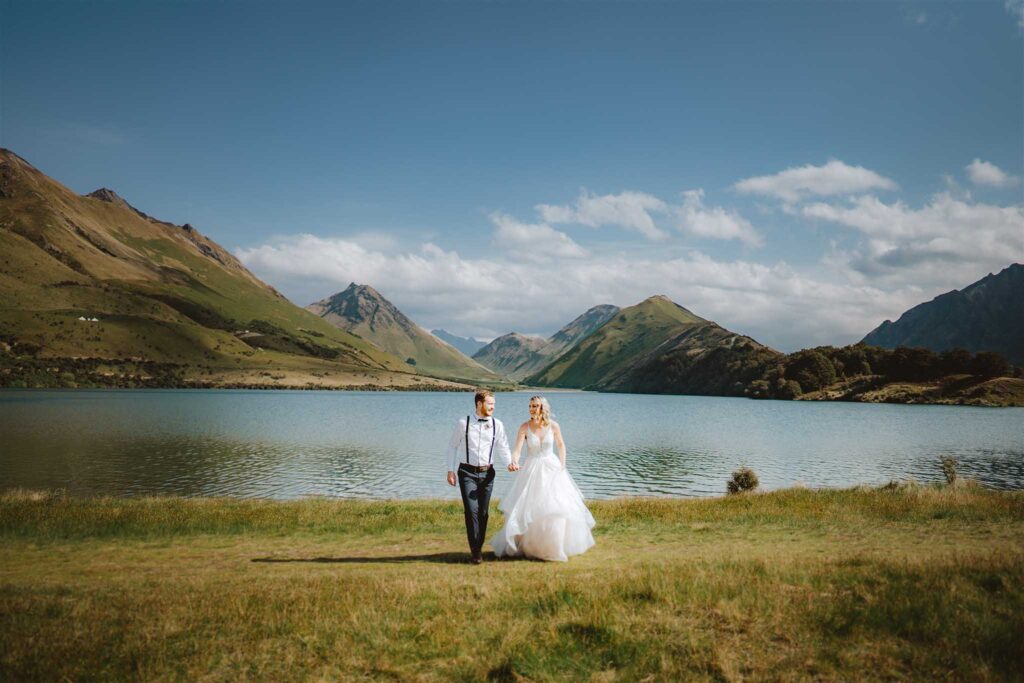 Look for ways to give back
Getting married is one of the happiest times of your life, so we think it is also the perfect time to think about sharing the love! You can read more about some of the local NZ charities that we proudly support here. The options are really endless here, so finding a cause that speaks directly to the both of you as a couple could be the perfect meaningful way to start your married life together!
Leave no trace behind
One of our main goals with Simply Mindful weddings is to ensure that no matter where you choose to say your 'I Do's', that the only thing we leave behind are the amazing memories you'll remember forever. This is why you will find a wedding coordinator included in all of our Eco Elopement and Micro Wedding packages, so you can rest easy knowing that we have this part of your day covered…that way you can sit back and relax, bask in your love and know that nothing gets left behind!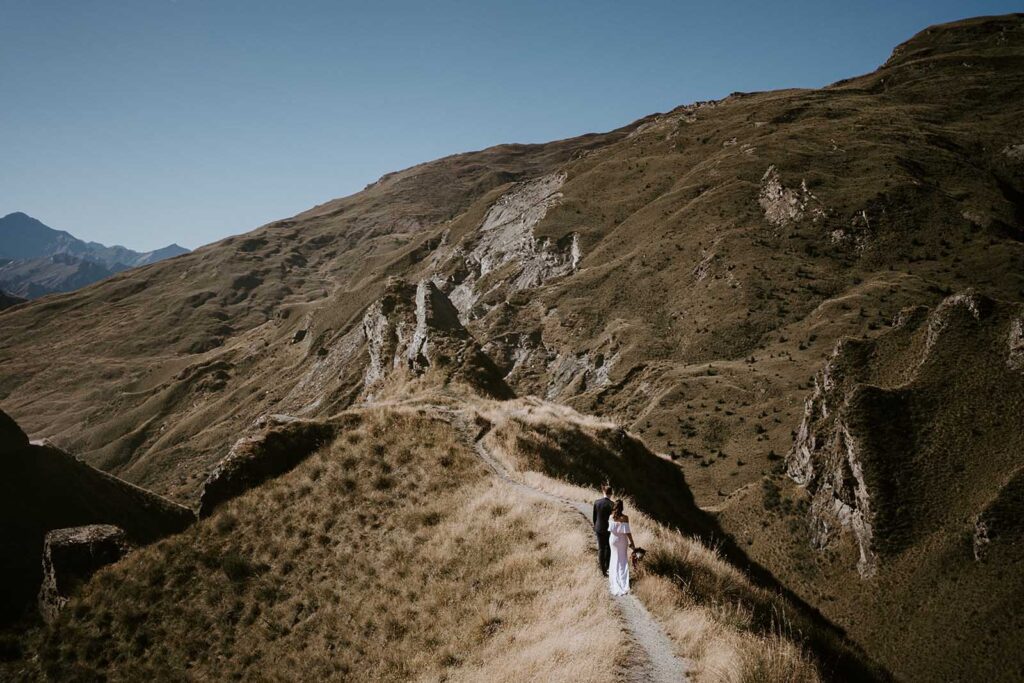 Think fresh, seasonal, locally sourced, organic food – yum!
Being conscious about the food and beverage you consume on your wedding day can also be an easy way to make less of an impact. Think about sourcing organic food and wine, locally brewed craft beers, fresh and seasonal produce from the farmers in the area – the options are endless and you don't even need to be a vegetarian or a vegan to make a difference with the choices on your plate and in your glass!
Focus on meaning to be memorable
We like to remind our couples that their wedding day is all about the two of them…so finding the best way to come together to celebrate this next chapter of your lives as a couple can be fun and exciting, without being expensive or wasteful. Feel free to chat to us your marriage celebrant about way so incorporate meaningful elements into your wedding day ceremony – that might look like a local Maori blessing or even a special wine blending ceremony. There are truly an endless number of ways to weave your unique love story into your wedding day!